A ladybug is crawling in a straight line. At t = 0, her speed is 1 cm/s. She is accelerating at 2 cm/s2. How far has she gone in 3 seconds?
A spool is unwinding. At t = 0, the frequency of rotation is 1 rad/s. The spool is accelerating at 2 rad/s2. What is the change in the angle after 3 seconds?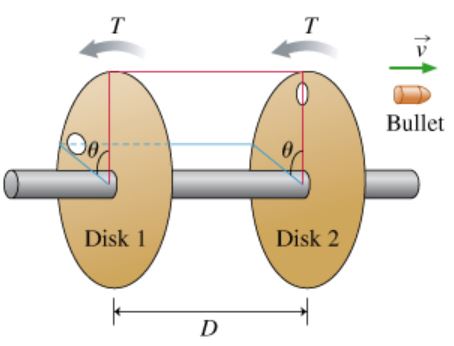 Check out the animation of this system by Behnam Saeedi.